Bionime's Co-Founder Communicates Vision and Attitude to New Employees
Taichung, Taiwan – Oct 23, 2020 – Last week Roy Huang, founder of Bionime, hosted a session for new employees. The 108 new starters received a thorough, entertaining presentation which delved into both Bionime's history and its future vision. This was followed by a Q&A session in which Huang fielded questions from the audience. Upon being asked what enabled him to persist no matter how difficult the goal appeared, Huang replied, "Having the right attitude. Lots of factors go into it but ultimately it comes down to attitude."


The CEO lecture has become an annual tradition at Bionime with this year's event lauded as particular success. "Through this two-way interaction, our colleagues came to feel that Roy is not merely the founder of a company but a man running a business for which he has passion and ultimately brings benefits to people living with diabetes everywhere," said a spokesperson for HR. "News about the CGM product inspired the most enthusiastic Q&A session in our history. We hope this event helped our newcomers feel a greater sense of belonging at Bionime and appreciate that this is not just a job but also a real opportunity to make a difference."


Other topics discussed included Bionime's current product line, product life cycles and the company culture. With an average age of 34, Bionime's 2020 cohort looks set to help the company remain a young, vibrant and innovative biotech company well into the future.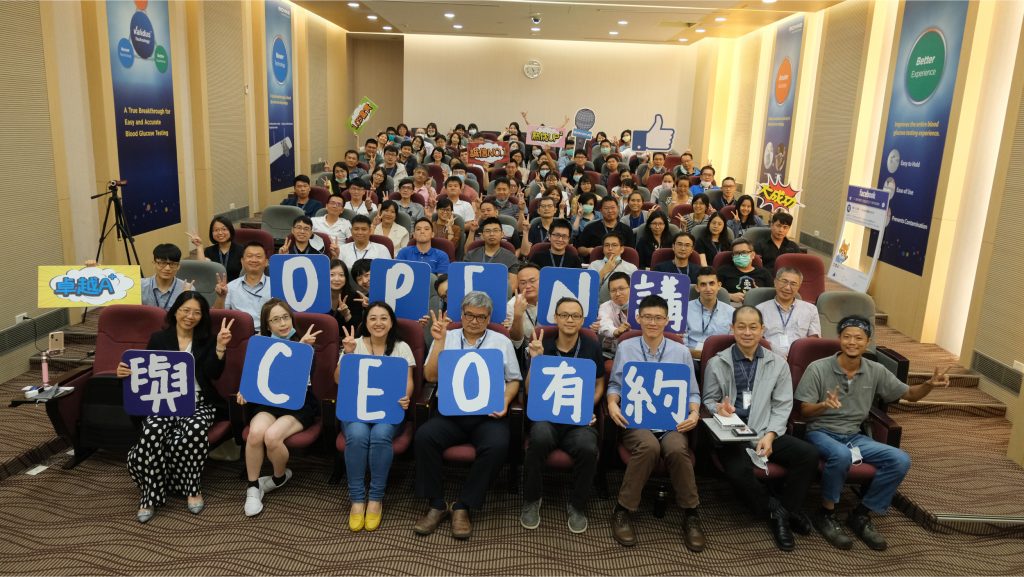 Bionime's online store initiative kicks off in Taiwan
Taichung, Taiwan – Bionime has launched the Rightest Store online in Taiwan on September 17th, offering many of Bionime's range of products and support directly to people with diabetes across the country for the first time. The new online store will provide users with timely access to similar in-store offerings, and serve as a test-drive for global deployment to ease retail locations in North America and Europe that face restrictions due to COVID outbreak.
The new online store compliments the current physical retail outlets, and increases the efficiency for professional healthcare communities around the world where accessibility is an issue. "Our priority is to ensure that test strip supplies for people with diabetes – which includes the General Electric, Rightest, and Bionime product lines – are well-stocked throughout countries affected by the COVID outbreak," says Hanson Lin, Bionime's customer service division manager. "Our users rely on us to maximize their time-in-range, and it is our duty to allow them efficient access."
Users of Bionime's products can rely on the RIGHTEST CARE App to stay connected with family and physicians, receive guidance from professionals, learn about new products and fix ongoing issues through the online platform, supported both in English and Mandarin Chinese. "We're proud to be expanding in the digital realm, and do whatever we can to support our users and their healthcare communities," says West Yang, Bionime's sales manager, APAC region.
Flexible financing and delivery options are also available, where people with diabetes can shop for bundles with special pricing, and receive discounts on items. Bionime has been operating in Taiwan for more than 15 years and, with ongoing investment and an innovation focus at its forefront, employs more than 1000 employees globally.